Posts tagged
php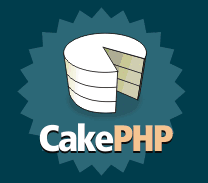 Lately I'm totally amazed by the beauty that is CakePHP. It's one of those hyped »rapid webdevelopment frameworks« …and boy, it really enables you to work fast!
At least compared to what I was used to previously in my PHP development.
endless procedural code
crafting DB queries by hand
no MVC
no ORM
composing my own "frameworks" to encapsulate DB and HTML output
simple OO code with no real application structure
…well, you get the spin.
Basically, it meant ugly, unmaintainable code that needed hours of work before there was something to see for the client (or myself) not even talking about being finished.
During the last four days I got myself to sit down and dive into the CakePHP Manual and learn the framework. It was really enlightening and suddenly PHP coding is fun again


I was able to put together the whole structure of a new app, I'm working on, just by cleverly planning the DB layout and mapping this structure to the models. From there it was just a few simple commands on the shell to let Cake generate the controllers and views. After deleting the ones I didn't need, I could immediately start tweaking the business logic and fine tune the views. It's a really good feeling seeing how fast the development is progressing.
Yesterday I took a quick glimpse at Ruby On Rails, just to see where it all came from. The CakePHP developers claimed to have built their framework like RoR but, oh my god – it is just exactly like RoR. The concept of convention over configuration is perfectly migrated from Ruby to PHP.
I kinda like that, because it means if I know Cake I can quickly and very easily learn Ruby On Rails, just by learning a bit of different Ruby syntax, all the other concepts are already in my head

I'm excited to see where it goes from here, it really looks like my productive output could get a serious boost from now on!
Out of pure boredom and because I did enough work on my thesis today (...and because there wasn't anything decent on TV), I decided to distract myself with a little coding. This is what came out:
.php
, configure it by pasting in the
last.fm
URL of your desired location and upload it to your webserver. You will also have to download
SimplePie
that takes care of the all the RSS stuff and place it in the same directory as the LastVenue script. If you want to include it into a PHP script paste in the following:
include('lastVenue.php');
This script pulls all events for a specific venue from
last.fm
and lists them in a simple, CSS styleable unorderd list. The script is meant to be included into a webpage and thus features none of the other HTML markup to make it into a full document. It basically only echoes out a headline and a few list items. Oh yea, of course the script is Microformats enabled ;)

Note: the AJAX loding functions got skipped, because I'm really tired right now. Maybe they'll show up in version 2.0 ...who knows?
Demo