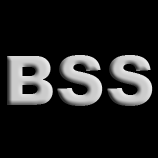 Last weekend I sat down and built a surveillance system, including an iPhone webapp, for my apartment using my old iBook, an external iSight, the Webcam Software EvoCam and a set of scripts in AppleScript, PHP and some shell scripts.
The whole thing is pretty custom made but I'll document it here anyway and with a basic understanding of the technology it should be fairly easy to reproduce with whatever hardware you have available. At the end of the post you'll find a ZIP file with all the scripts I used in the setup.
The set up
The iBook has the iSight connected and pointed at the entrance door.
iBook is using MAMP to serve PHP scripts and produces some audible confirmation messages.
The iPhone webapp shows if the system is armed or not, can start or stop EvoCam, lists all the available surveillance videos and offers a link to the live video stream.
Read on for the whole article with a detailed explanation of all components.
Continue reading