Today I'm posting some interesting videos about the Boxee Box, Friends for iPhone and Google Refine. And Facebook invites journalists to yet another press event possibly concerning Facebook's message System.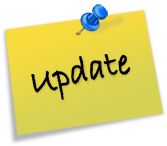 Google Refine
A new Google tool, that surprisingly is not a webservice, but a program that you download and interact with via your webbrowser on the local machine. Refine let's you refine, sort and filter large datasets in a spreadsheet fashion and also offers functionality to mash up data with certain webservices and open databases. This should be very useful for research! Watch the videos below, to get a feel for Refine's possibilities.

Google Refine 2.0 – Data Transformation (2 of 3)
Google Refine 2.0 – Data Augmentation (3 of 3)
Facebook special event
Facebook invited tech journalists to an event in San Francisco and there is not much information about what will actually be about. The invitation features a big icon of the Facebook Inbox so guesses are that they might announce and overhaul of their messaging system.
A Demo of the Boxee Box
This looks great and makes me want to replace the old Apple TV with this box. Especially since Boxee on my (hacked) Apple TV suffers severe performance issues, this dedicated device sure looks promising. Watch the video below, to see how the new Boxee Box looks and feels like.
Friends for iPhone
This new iPhone app, that I have yet to try out, seems like a good way to consolidate your contacts over several social networks and your private adress book and offers a way to keep in touch and communicate. It sure seems promising, if I like it I might publish a thorough review later on.


Friends from Oliver Cameron on Vimeo.