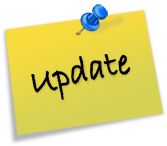 Google Announces API Console
The new Google API Console lets you manage your API uses across all your applications and websites.
iOS 4.2 Gold Master release seeded to developers
iOS 4.2 has gone Gold Master and can be used by all iOS developers to create consistent apps across iPhones, iPod touches & iPads.
Apple urges to submit new iOS 4.2 apps soon, so they are available in the app store, once the software update gets pushed to all the devices.
eBay + Paypal + Facebook Connect = Group Gift-Buying
In an attempt to capitalize on the rise of?social commerce, online auction behemoth eBay launched its Group Gifts service today, enabling users to source the power of their social networks to collectively purchase gifts.
Video comparison between HTC 7 Trophy (left) and the Samsung Omnia 7 (right)

Internet Explorer 9 just beat everyone in HTML5 compliance
Internet Explorer 9 just beat Chrome, Firefox, Opera, and Safari in a?compliance test.