So I made it back in one piece from the last Festival this year.
I didn't sleep very much, worked hard and also tried to get a bit of the party. The sad thing is my car broke down on the way back from Salzburg, hope it won't cost to much to get it fixed again 🙁
Sadly my digicam is broken so I don't have any photos, you'll have to put up with a crappy one from my cellphone. I'll try to reach everybody who made photos of me and with me to send them to me. They'll be up in my gallery then.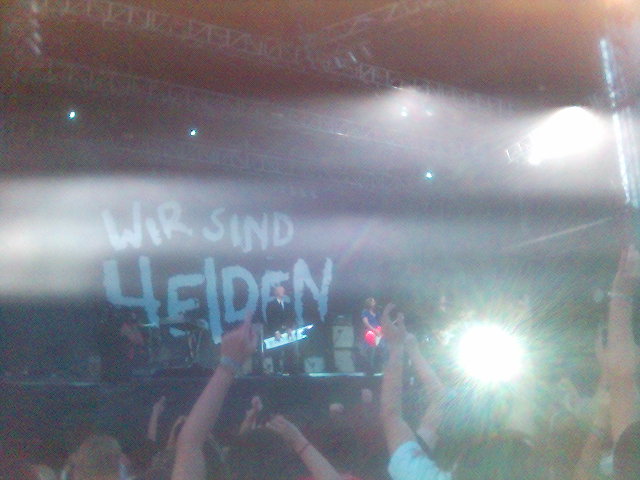 Now I've got one week left before I fly off to Australia to work there for four month. Everyone capable of reading German can take a look at the Aussiblog which will be updated while I'm away from home.