Posts tagged
ie9


I just stumbled upon this infographic by @paulrouget that explains the differences between Mozilla Firefox (4) and the just released Microsoft Internet Explorer 9. I have to say, that I was pretty excited about this new IE version, because I thought that maybe finally the headaches over IE compatibility will start to fade away. But after reading through all those information I am very disappointed. For instance they still didn't implement simple CSS stuff like text-shadow? Seriously?! (And I'm not even talking about transitions, gradients or HTML5 history API)
Click here to see the graphic as an HTML document with clickable links to all the test sources.
When will Microsoft wake up and get their act together? Is there really any incentive in releasing a browser that lacks so far behind? Especially when they already acknowledged that their older products (IE7 & IE8) are lacking most of the modern web technologies and thus they needed to release IE9.
Thanks to @malde for sharing this in Google Reader!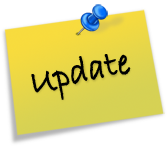 Google Announces API Console
The new Google API Console lets you manage your API uses across all your applications and websites.
iOS 4.2 Gold Master release seeded to developers
iOS 4.2 has gone Gold Master and can be used by all iOS developers to create consistent apps across iPhones, iPod touches & iPads.
Apple urges to submit new iOS 4.2 apps soon, so they are available in the app store, once the software update gets pushed to all the devices.
eBay + Paypal + Facebook Connect = Group Gift-Buying
In an attempt to capitalize on the rise of social commerce, online auction behemoth eBay launched its Group Gifts service today, enabling users to source the power of their social networks to collectively purchase gifts.
Video comparison between HTC 7 Trophy (left) and the Samsung Omnia 7 (right)

Internet Explorer 9 just beat everyone in HTML5 compliance
Internet Explorer 9 just beat Chrome, Firefox, Opera, and Safari in a compliance test.
api
,
apple
,
Application programming interface
,
compliance
,
EBay
,
facebook
,
GoldenMaster
,
google
,
googleapi
,
htc
,
html5
,
ie9
,
ios
,
ios 4.2
,
IPad
,
iphone
,
IPod Touch
,
omnia
,
PayPal
,
smasung
,
social commerce
,
trophy
,
wc3