Posts tagged
ibook


There's a new version, read about it here!
Finally I've accomplished to free myself from TV schedules, advertisments and all the other stuff that's just not right anymore about commercial TV broadcasting. This post will outline which hard- & software is involved in my perfect TV setup, so you can attempt to rebuild it in your home.
Hardware:
Projector
External 1TB harddisk
iBook
Software:


So how did I chain it all together?
Firstly there is the iBook with Catch pulling my subscribed TV shows from showRSS. Whenever there is a new Release, Catch will download the torrent file and autostart it in Transmission. Then I have the 1TB drive connected via WiFi over Apple's Timecapsule router and set up different groups in Transmission for each show (so they all have a defined save location). Whenever a file is finished downloading it will be transferred to the external drive in the show's corresponding folder.
When I get home in the evening I can switch on the projector and the hacked AppleTV running Boxee and since I have "subscribed" all my shows in Boxee, it will tell me right on the start screen which new und unwatched episodes are available. Now I just have to select the show I want to watch. Ad-free, mostly in their english original language (and not the crappy, synced version in Austrian/German TV) and whenever I want.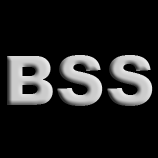 Last weekend I sat down and built a surveillance system, including an iPhone webapp, for my apartment using my old iBook, an external iSight, the Webcam Software EvoCam and a set of scripts in AppleScript, PHP and some shell scripts.
The whole thing is pretty custom made but I'll document it here anyway and with a basic understanding of the technology it should be fairly easy to reproduce with whatever hardware you have available. At the end of the post you'll find a ZIP file with all the scripts I used in the setup.
The set up
The iBook has the iSight connected and pointed at the entrance door.
iBook is using MAMP to serve PHP scripts and produces some audible confirmation messages.
The iPhone webapp shows if the system is armed or not, can start or stop EvoCam, lists all the available surveillance videos and offers a link to the live video stream.
Read on for the whole article with a detailed explanation of all components.
More >
alarm
,
applescript
,
brainfusion
,
bss
,
download
,
evocam
,
ibook
,
iphone
,
isight
,
livestream
,
mamp
,
php
,
securitysystem
,
shellscript
,
stream
,
video
,
webcam
,
zip