News update
Each day I try and assemble noteworthy and interesting things, that pop up in my newsfeeds.

iOS 4.2 is available, adding some impressive new features and finally getting iPad's and iPhones up to the same OS version number. And Google releases "Cloud Connect", a plugin that syncs Microsoft Office and Google Docs.

Today I'm posting some interesting videos about the Boxee Box, Friends for iPhone and Google Refine. And Facebook invites journalists to yet another press event possibly concerning Facebook's message System.

New Skype Beta for Mac
Skype released a new Beta client for Mac OS X yesterday. The most important changes are:

Effortless search integrating the Mac AddressBook
Group Video calling has finally arrived on the Mac
New call control bar that let's you monitor the most important infos about ongoing calls in a little overlay window
Completely revamped User Interface

The UI part is what has the most impact from my point of view, so it's probably best to watch the following little video that explains all of the updates:


Apple accepts App submissions to it's upcoming Mac App Store
Now it's time to get your software App Store ready and submit them via iTunes Connect.
The Mac App Store's launch might be imminent.
Last.fm Kinect Application
To be honest I didn't pay much attention to Microsofts Kinect launch previously, but now a very funny blog post by Last.fm highlighted a few features of this interesting technology and introduced a Kinect application that can control your music.
Google Chrome gets a PDF viewer
I really like using Google Chrome for all my browsing habits, since it's fast and feels very light, compared to Firefox or  Safari. The only thing I really missed from Safari, was the ability to view PDF documents in the Browser without having to download them and start another application. Now the newest Google Chrome Beta version includes PDF viewing support. The feature will be implemented in the next stable update.
A funny little picture explaining what your phone says about you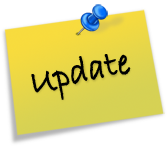 Google released an Apache module that auto tunes performance
Google has announced that they are launching a module for the Apache HTTP server called mod_pagespeed, that will automatically tune several properties to optimize page load speed. I haven't tried it out yet, but will definitely do so.
Amongst other things, mod_pagespeed will:

recompress images
modify cache lifetime for static elements
make changes to pages built by CMS

I don't know if I'll see a great performance on this server, as I already took care of a lot of speed improvements myself, but this module is a great way to implement common best-practices without having to dig into Apache's configuration too much.
Read more and download the module on the Page Speed Google Code website.

Facebook Mobile Announcements
Just a short summary of what Facebook announced yesterday, there's already tons of coverage out there:

Facebook for iPhone updated (as I hoped in my tweet just minutes before the event started).
Facebook for Android updated.
Single Sign-On for mobile platforms.
So you don't have to deal with entering your password in every app that uses Facebook connect.
Facebook Places API Update. Full read and write access for third parties.
Deals. This sounds kind of like Groupon mixed with Foursquare.
Could be very interesting, once it reaches the critical mass of user adoption.
No dedicated iPad App in the near future.
Although I've read about speculations of a HTML5 based website/app that could offer the same experience on multiple tablet based platforms.